Top Player Movements
News
Competitive Stats are live!
Updates:
- Skill rating added to profiles
- Profiles are tabbed now between Quick Play & Competitive
- Skill rating set as default ranking on leaderboards
- Blizzard removed score stat, so you'll see that disappear
- We have a skill rating distribution graph that went live

Enjoy!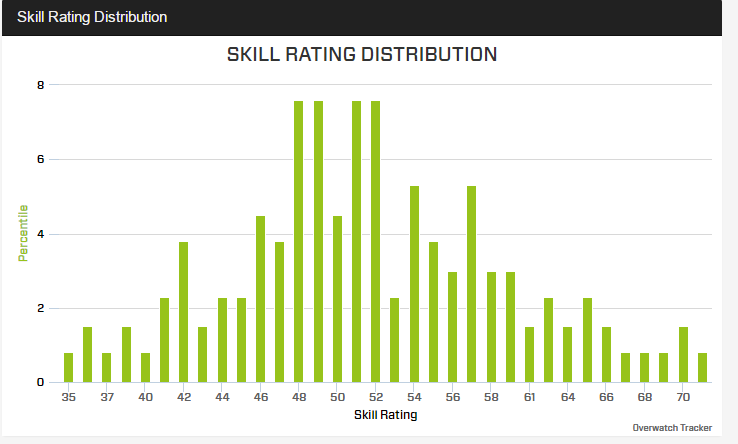 Hero Usage Trends
Which Heroes are you using the most? This helps define you as a player. Check out our trend graphs! Example



Twitch Integration!
Link your Twitch
You a streamer? Go to your preferences and link your twitch. When you stream live we'll show your stream on your stats page, as well as linking you on the leaderboards. When you're live it'll even show that as well, helping you to get more viewers!
Stats in your Channel
If you want stats in your channel and you use nightbot, xgerhard has the hookup for you!
Here's how to do it.
For all other bots,
check out these instructions.
Pardon our dust
Welcome to Overwatch Tracker! Pardon our dust, we're still cleaning this place up. Get an error? Tweet us at @trackernetwork
Jackpot!
Stats coming soon :)

5/27 Update: Big progress made. Very close.
Launch Day!
Hope every is having fun playing Overwatch! We're hoping we can get some juicy stats as soon as possible. If you know something I don't, please contact me: @htr_xorth. We're excited to build!